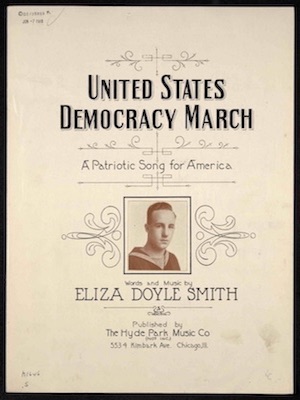 United States Democracy March
The Hyde Park Music Co.
|
1918
Live Version
https://resoundingthearchives.org/sites/default/files/2%20United%20States%20Democracy%20March_live.mp3
Studio Version
https://resoundingthearchives.org/sites/default/files/United%20States%20Democracy%20March_studio.mp3
Sheet Music
Student Essay
The Great War's Gender Representation
One cultural shift in the United States during the first two decades of the twentieth century was the rise of the modern pop music industry, which created new opportunities for people from the middle- and working-classes to compose and sell their own sheet music. This increase in class diversity within the sheet music industry promoted the circulation of different perspectives in American media; whether on the issue of war, or the portrayal of gender roles in simple songs. This key shift of perspective in music allows us to examine the portrayals and the motivations behind them and analyze if the motivations were for accurate historical depiction or a propagandistic manipulation.
Gender stereotypes were culturally diffused through sheet music during the rampant period of violence, industrialization, and media evolution from 1914-1918. There was no shortage of music written by men that depicted women. Their depictions range from a romantic side character, like in "Who's Your Lady Friend" by Harry Fragson, Worton David, and Bert Lee, to a virginal sister figure in "Sister Susie's Sewing Shirts for Soldiers" by Herman Darewski, but a common theme throughout most depictions is that women were a support system that men needed to protect. In "Good-bye-ee" by R.P. Weston and Bert Lee, the lyrics, "As the train moved out he said: 'Remember me to all the girls' // And then he wagged his paw and went away to war" suggest that women were an important motivator for men to enlist. I posit that depictions of male and female characters in popular song lyrics were a strategy to manipulate men into imagining themselves as heroes so they would enlist.
With men leaving for war, the women left became found their own sources of strength, advocacy, and collaboration. World War I was a time in which women acted stronger and more independent than ever, as they were keepers of the nation on the home front. The era of World War I coincided with the suffrage movement, and women founded a host of new organizations in response to the war such as American War Mothers (1917), the Service Star Legion (1919), American Peace Society (1920), and American Legion Auxiliary, which amassed 400,000 members (Cott 1987, 91). Women's organizations, in an effort to either create peace or military preparedness suggest that women did not need saving because they were prepared to save themselves.
A relevant example of this is a song by Eliza Doyle Smith entitled "United States Democracy March: A Patriotic Song for America." Smith's music is notable because she composed the lyrics and music, and did not incorporate gender tropes at all. She allowed her music to stand on its own and provoke patriotism in the country. Music by Eliza Doyle Smith, and other female composers and performers from this time period, highlight women's reactions and accounts of their role in war that differ from men's representation of women as subservient and in desperate need of protection. Musical and literary records from the Great War can lead us towards a deeper comparison and analysis of the depiction of gender in American mass media. Whether through journals or books written by men and women during this time period, these primary sources illuminate women's social evolution in the United States.
Related Resources
Bruccoli, Joseph. Great War Collection (University of Virginia). Oh! It's a Lovely War: Songs, Ballads, and Parodies of the Great War. London: EMI Music Publishing, 1978. 
Cott, Nancy F. The Grounding of Modern Feminism. New Haven: Yale University Press, 1987. 
Early, Frances H. A World Without War: How U.S. Feminists and Pacifists Resisted World War I. Syracuse: Syracuse University Press, 1997.
Enloe, Cynthia H. Bananas, Beaches and Bases: Making Feminist Sense of International Politics. Berkeley: University of California Press, 2014. 
Gavin, Lettie. American Women in World War I: They Also Served. Niwot: University Press of Colorado, 1997.
Grayzel, Susan R. Women's Identities at War: Gender, Motherhood, and Politics in Britain and France During the First World War. Chapel Hill: University of North Carolina Press, 1999.
Jensen, Kimberly. Mobilizing Minerva: American Women in the First World War. Urbana: University of Illinois Press, 2008.
Kennedy, Kathleen. Disloyal Mothers and Scurrilous Citizens: Women and Subversion During World War I. Bloomington: Indiana University Press, 1999.
Lubin, David. "Women in Peril." In Grand Illusions: American Art & the First World War, 17-50. New York: Oxford University Press, 2016.
Smith, Eliza Doyle, and Joseph M Bruccoli. "United States Democracy March: A Patriotic Song for America." Chicago: The Hyde Park Music Co, 1918. 
Watkins, Glenn. "The Yanks Are Coming!" In Proof through the Night: Music and the Great War, 245-269. Berkeley: University of California Press, 2003.
Written by
Student Image: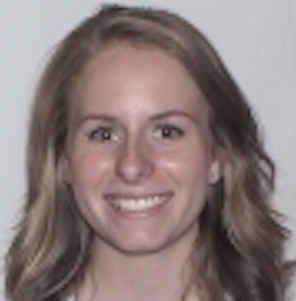 Student Bio:
Lauren Maze is a student researcher for the ReSounding the Archives project. She is a second-year student at UVA, studying Environmental Sciences and Media Studies, with a minor in Women, Gender, and Sexuality. Her research focuses on women's roles in World War 1 compositions.
Song Information
Title:
United States Democracy March
Publisher:
The Hyde Park Music Co.
Publisher Location:
Chicago
Composers:
Words and Music by Eliza Doyle Smith
Recording Information
Performers
Student Image: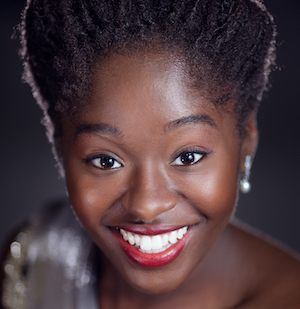 Student Bio:
Crystal Golden, Soprano, is a Master's student in Vocal Performance at George Mason University. She won First-Place at several state and regional competitions, and has performed major operatic roles both at GMU and internationally (Amalfi, Italy). She has received numerous awards in academic achievement, has studied abroad at the University of Oxford, and is a member of both Phi Kappa Phi and Phi Beta Kappa.
Student Image:
Student Bio:
Estrella Hong is currently a doctoral student in piano performance at George Mason University in the studio of Dr. Linda Monson. She is also a graduate teaching assistant in keyboard skills. She studied piano at the National Conservatory in Buenos Aires, Argentina, as a young pianist. Additionally, she graduated with a Biochemistry degree at UCLA and assisted various research projects in Whitesides lab at Harvard University.
Live Version
Recording Date:
04/24/2018
Recording Location:
Colonnade Club, University of Virginia
Producers
Student Image: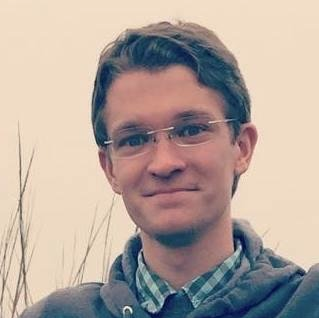 Student Bio:
Eli Stine is a composer, programmer, and educator. He is currently pursuing a Ph.D. in Composition and Computer Technologies as a Jefferson Fellow at the University of Virginia. Stine's work explores electroacoustic sound, multimedia technologies (often custom-built software, video projection, and multi-channel speaker systems), and collaboration between disciplines (artistic and otherwise).
Studio Version
Recording Date:
5/15/2018-5/16/2018
Recording Location:
Gottlieb Chamber Studio, George Mason University
Producers
Student Image: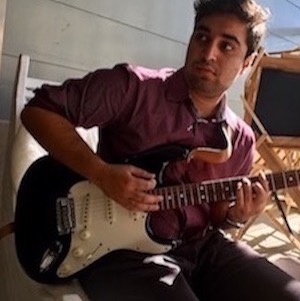 Student Bio:
Talha Mirza's passion for a career in music began in the guitar program at Robinson Secondary School in Fairfax, VA where he earned an Advanced Diploma in 2015. His love for teaching was inspired by his experience teaching with Music For Life, the Mason Community Arts Academy, and the Fairfax County Public School system where he saw the impact music had on others. Talha continues to teach while pursuing a Bachelor of Music degree with a concentration in Music Technology and a minor in Audio Production at George Mason University. He also studies classical guitar and has composed music for award winning short films premiered at the University of Virginia, George Mason Film Festivals and Cannes Film Festival.
Student Image: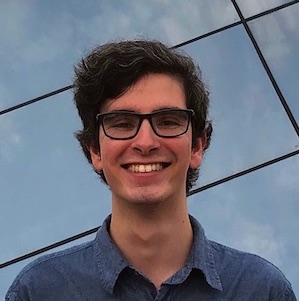 Student Bio:
Massimo Zaru Roque is a Senior at George Mason University, pursuing a B.M. in Music Technology with a Recording Emphasis. He has shown a love for music both in the studio, behind the scenes, and on the stage, working as a Studio Recording and Mixing Engineer, Live Event Recording Engineer, and as a Jazz Bassist and Vocalist in many of Mason's Jazz ensembles. Massimo is passionately studying as an intern at Bias Studios in Springfield, VA, to experience the professional world of studio engineering in the D.C. area. He is incredibly thankful for all the experiences that have been available with George Mason's School of Music, and is indebted to the fantastic education and opportunities he has received there.
Student Image: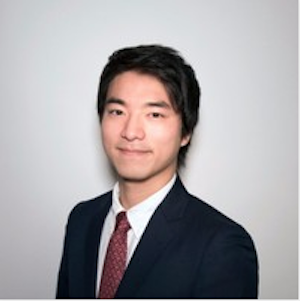 Student Bio:
Kyotaro Terai is a graduate of George Mason University School of Music with a Bachelor of Music in Music Technology and a minor in Business. As a composer, he has written music for GMU-TV, School of Film, and the School of Music. Currently, he resides in Los Angeles interning for Roland US.
Song Transcription
[Verse 1]
We are from the States united,
From the great land of the free;
We have heard the nations calling
For their rights on land and sea.
We have seen our people dying
Underneath the tyrant's chain;
So we rally 'round "Old Glory,"
And we're marching forth again.
[Verse 2]
With the Stars and Stripes above us
We have never lost, in war;
We will win the fight for freedom
As our fathers did before.
We are with the allied nations
For our right on land and sea.
And we'll crush the German tyrant
With a World's Democracy.
[Chorus x2]
We are marching, onward marching,
From the dear land of our birth.
On to join the war of nations
For the freedom of the earth.
We are coming! Millions coming!
On the breeze our banners swing,
And we'll show the German Kaiser
That our God alone is King.