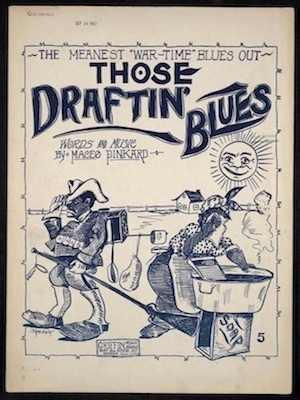 Those Draftin' Blues
Live Version
https://resoundingthearchives.org/sites/default/files/6%20Draftin%27%20Blues.mp3
Studio Version
https://resoundingthearchives.org/sites/default/files/Those%20Draft%20in%20Blues_studio.mp3
Sheet Music
Student Essay
Comparing Sentiments and Statuses in the Great War through Blues Sheet Music
Prior to World War I, classical music was "it." Any new, cultural sounds were viewed as improper until a uniting force shook things up. In America, the origins of blues and jazz make these sounds so sentimental, yet common to all people. There are subtle differences in the form and structure of blues from other jazz sounds that became more obvious as jazz gained a wider audience in the years after the Great War. The "distinctly human" sentiments expressed in blues lyrics as the war in Europe progressed united Americans. It is also clear that the social impact this type of music had from 1900-1920, both in America and overseas, challenged what is appropriate, thus modernizing the world.
Three composers who were writing prior to, during, and after the Great War—Maceo Pinkard, Irving Berlin, and James Reese Europe—were essential to the globalization of jazz. In the music they wrote or arranged, common American experiences and sentiments were shared. The cultural legacies they each left behind contributed to the acceptance of traditional, African American music. Each one of these composers had major influences on the blues and jazz that we in the 21st century hear today, despite their differences in social status and ethnicity.
Two versions of Pinkard's "Those Draftin' Blues" exist with different imagery and layouts on the sheet music covers, revealing the ways that the music industry used marketing to reinforce class and racial lines. Everyone was affected by the Great War, with similar sentiments that crossed all statuses and distinctions: social, ethnic, and gender. Blues music helped to blur these distinctions during the Great War and united Americans through common sentiments that are uniquely human.
Related Resources
"Blues". The Library of Congress Celebrates the Songs of America, Digital Collections. Accessed May 23, 2018. https://www.loc.gov/collections/songs-of-america/articles-and-essays/mus....
Brooks, Tim. Ragged but Right: Black Traveling Shows, "Coon Songs," and the Dark Pathway to Blues and Jazz. Jackson: University Press of Mississippi, 2007.
Hartvigsen, Kenneth. "Patriotism, Race, and Gender Bending Through American Song: Cover illustrations of Popular Music from the Civil War to World War I." Ph.D. diss., Boston University, 2014. Accessed June 1, 2018. https://hdl.handle.net/2144/14657.
Kenney, William Howland. "The Influence of Black Vaudeville on Early Jazz." The Black Perspective in Music 14, no. 3 (1986): 233-48. doi:10.2307/1215064.
Saffle, Michael, and Robert Groves. "A Break in the Color Barrier: African Americans and World War I Sheet Music." American Music Society Bulletin (Winter 2017). https://search.proquest.com/docview/1944540123?accountid=14541.
Written by
Student Image: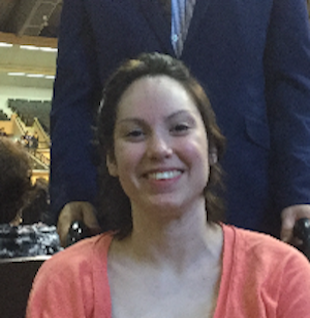 Student Bio:
Jessenia Falwell is a third-year biology major at the University of Virginia. She plans to become an endocrinologist and hopes to improve access and quality of health care in Native American communities.
Song Information
Title:
Those Draftin' Blues
Publisher Location:
New York
Composers:
Words and Music by Maceo Pinkard
Recording Information
Performers
Student Image: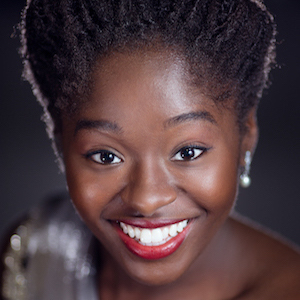 Student Bio:
Crystal Golden, Soprano, is a Master's student in Vocal Performance at George Mason University. She won First-Place at several state and regional competitions, and has performed major operatic roles both at GMU and internationally (Amalfi, Italy). She has received numerous awards in academic achievement, has studied abroad at the University of Oxford, and is a member of both Phi Kappa Phi and Phi Beta Kappa.
Student Image: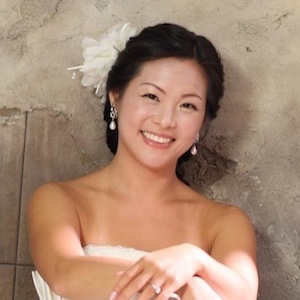 Student Bio:
Estrella Hong is currently a doctoral student in piano performance at George Mason University in the studio of Dr. Linda Monson. She is also a graduate teaching assistant in keyboard skills. She studied piano at the National Conservatory in Buenos Aires, Argentina, as a young pianist. Additionally, she graduated with a Biochemistry degree at UCLA and assisted various research projects in Whitesides lab at Harvard University.
Live Version
Recording Date:
04/24/2018
Recording Location:
Colonnade Club, University of Virginia
Producers
Student Image: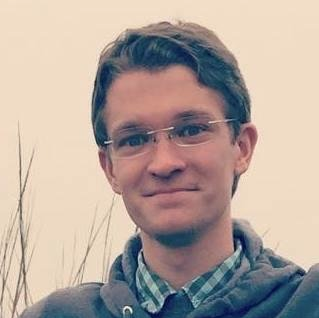 Student Bio:
Eli Stine is a composer, programmer, and educator. He is currently pursuing a Ph.D. in Composition and Computer Technologies as a Jefferson Fellow at the University of Virginia. Stine's work explores electroacoustic sound, multimedia technologies (often custom-built software, video projection, and multi-channel speaker systems), and collaboration between disciplines (artistic and otherwise).
Studio Version
Recording Date:
5/15/2018-5/16/2018
Recording Location:
Gottlieb Chamber Studio, George Mason University
Producers
Student Image: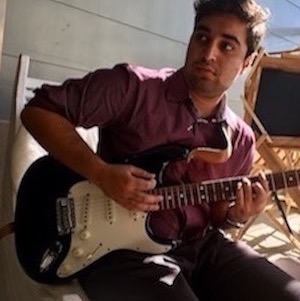 Student Bio:
Talha Mirza's passion for a career in music began in the guitar program at Robinson Secondary School in Fairfax, VA where he earned an Advanced Diploma in 2015. His love for teaching was inspired by his experience teaching with Music For Life, the Mason Community Arts Academy, and the Fairfax County Public School system where he saw the impact music had on others. Talha continues to teach while pursuing a Bachelor of Music degree with a concentration in Music Technology and a minor in Audio Production at George Mason University. He also studies classical guitar and has composed music for award winning short films premiered at the University of Virginia, George Mason Film Festivals and Cannes Film Festival.
Student Image: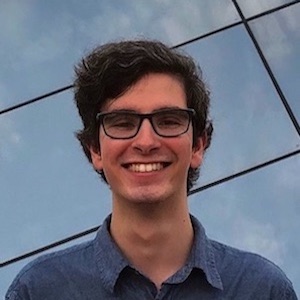 Student Bio:
Massimo Zaru Roque is a Senior at George Mason University, pursuing a B.M. in Music Technology with a Recording Emphasis. He has shown a love for music both in the studio, behind the scenes, and on the stage, working as a Studio Recording and Mixing Engineer, Live Event Recording Engineer, and as a Jazz Bassist and Vocalist in many of Mason's Jazz ensembles. Massimo is passionately studying as an intern at Bias Studios in Springfield, VA, to experience the professional world of studio engineering in the D.C. area. He is incredibly thankful for all the experiences that have been available with George Mason's School of Music, and is indebted to the fantastic education and opportunities he has received there.
Student Image:
Student Bio:
Kyotaro Terai is a graduate of George Mason University School of Music with a Bachelor of Music in Music Technology and a minor in Business. As a composer, he has written music for GMU-TV, School of Film, and the School of Music. Currently, he resides in Los Angeles interning for Roland US.
Song Transcription
[Verse 1]
Now if you've got a lovin' man
You'd better love him while you can
Perhaps he'll have to go to war,
To fight for dear old Uncle Sam.
They're drafting ev'ry man right now,
To fight the Kaiser and his band
Before they call your man, I say
These words you ought to understand;
[Chorus]
When Uncle Sam, calls out your man
Don't sigh and cry, because you know he cert'nly can't refuse
To hold him back might make him "slack"
Just say you've got those drafting blues.
[Verse 2]
You know it's gonna break your heart
To let your honey go away
The nights will grow so long to you
You'll soon be looking old and gray.
No matter how you love your man.
He's got to answer to his call
I've told you in my little way
I'm sure you'll understand it all;
[Chorus]
When Uncle Sam, calls out your man
Don't sigh and cry, because you know he cert'nly can't refuse
To dress in black can't bring him back
Just say you've got those drafting blues.