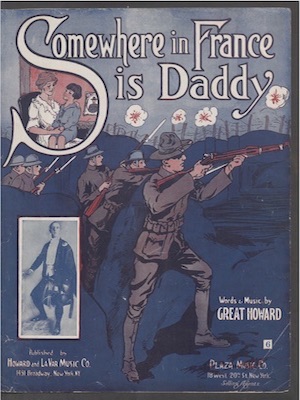 Somewhere in France is Daddy
Howard and Lavar Music Co.
|
1918
Live Version
https://resoundingthearchives.org/sites/default/files/15%20Somewhere%20In%20France%20Is%20Daddy.mp3
Studio Version
https://resoundingthearchives.org/sites/default/files/Somwehere%20in%20France%20is%20Daddy_studio.mp3
Sheet Music
Student Essay
The Great War's Impact on Music and on the Lives of Children
Music influenced public knowledge of, and reaction to, children's horrific experiences during the Great War of 1914-1918. Claude Debussy is a notable figure in this discussion for his involvement in fundraising events to benefit orphans of war, and for composing "Noel des enfants qui n'ont plus de maisons" in order to capture public attention and sympathy. Similarly, the American Red Cross endorsed concerts of classical and popular music to benefit the survival of children in France. Children were frequently portrayed in music and posters as unwitting victims, as angelic figures, and symbols of nations in desperate need of defense. One piece of sheet music from this era that captures the stress of this war on children is "Somewhere in France is Daddy" by Joseph "Great" Howard. This sheet music evidences how popular song mobilized audiences to attend to the needs of children during World War I.
Children experienced the war through destruction of their home life, absence of parents, and in the death of family and community members which led many of them to orphanages. Children were affected by the First World War in ways previously unexperienced. For the first time, war impacted whole populations, as the requirements of mechanized warfare meant that entire economies had to change to support munitions production as well as feeding and supplying huge armies. Technological innovations brought the threat of bombing from the air to cities far outside the zones of conflict, while naval blockades of shipping meant that millions across Europe experienced starvation and other extreme shortages. Similarly, children's experience of the war reflected these radical changes. Children were vulnerable to the effects of shortages caused by blockades and the need to redirect resources to the war effort. They experienced the loss of parents and other adults in their families as fathers and uncles joined the armed forces and mothers and aunts started working in factories.
At the same time, the experiences of children across Europe generally had been changing rapidly from the mid-19th century, as a result of reforms in education and progress in maternal and infant care. By the early years of the 20th century, more children received some form of school provision up to their early teens than ever before. Furthermore, Children were frequently portrayed in music, books and posters as symbols of desperate need of defense in the form of propaganda. Cruelty towards the enemy was encouraged by propaganda directed at children.
Related Resources
Agnew, Kate, and Geoff Fox. Children at War: From the First World War to the Gulf. New York: Bloomsbury Publishing, 2001.
Breggin, Peter Roger, and Ginger Ross Breggin. The War Against Children. New York: St. Martin's Press, 1994.
Druesedow, John. "Popular Songs of the Great War: Background and Audio Resources." Notes 65, no. 2 (December 2008): 364-378. Project MUSE. https://muse.jhu.edu/article/253131/pdf.
Fast, Vera K. Children's Exodus: A History of the Kindertransport. Charlotte: I.B. Tauris, 2011.
Fenton, James. The Memory of War: And, Children In Exile: Poems 1968-1983. London: Penguin Books, 1983.
Howard, Great. Somewhere in France is Daddy. New York: Howard & Lavar Music Co., 1917. https://www.loc.gov/item/ihas.100006493/.
Jensen, Eric Frederick. "Debussy." Oxford: Oxford University Press, 2014.
O'Connell, John Morgan, and Salwa El-Shawan Castelo-Branco. Music and Conflict. Champaign: University of Illinois Press, 2010.
Ressler, Everett M, et al. Children In War: A Guide to the Provision of Services. UNICEF, 1993.
Ryan, Christine. The Children of War: Child Soldiers As Victims and Participants In the Sudan Civil War. Charlotte: I.B. Tauris, 2012.
Van Vechten, Carl. Music After the Great War: And Other Studies. Charleston: Nabu Press, 2010.
Written by
Student Image: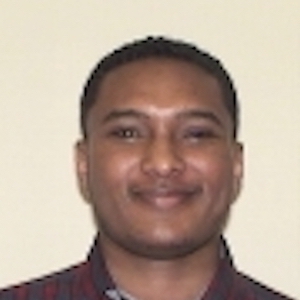 Student Bio:
Haiylu Kibret is a third-year student at the University of Virginia where he is majoring in Computer Science. His interest in musicological research began during the spring of 2018, and this is something he hopes to continue in the future. When he is not busy programming and working on personal projects, he enjoys working out and playing soccer.
Song Information
Title:
Somewhere in France is Daddy
Publisher:
Howard and Lavar Music Co.
Publisher Location:
New York, N.Y.
Composers:
Words and Music by Great Howard
Recording Information
Performers
Student Image: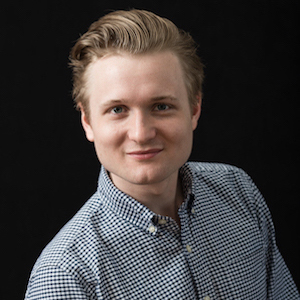 Student Bio:
James Stevens is a second-year graduate student pursuing a degree in Vocal Performance in the studio of Professor John Aler at George Mason University. His recent Mason Opera appearances include Albert Herring in Benjamin Britten's Albert Herring, Lord Tolloler in Gilbert and Sullivan's Iolanthe, and King Kaspar in Menotti's Amahl and the Night Visitors. His recent concert appearances include singing with the Central Maryland Chorale and the Symphonette at Landon.
Student Image: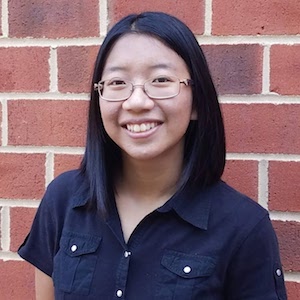 Student Bio:
Faith Ellen Lam is a sophomore Honors College student at George Mason University where she is a dual major in Music Performance and English. She is in the piano studio of Dr. Linda Monson. She has performed in such prestigious halls as Weill Recital Hall in Carnegie Hall, New York, and the Millennium Stage at the Kennedy Center, and has been invited to play in numerous masterclasses with artists such as Stanislav Khristenko, Jeffrey Siegel, and the Ensemble da Camera of Washington.
Live Version
Recording Date:
04/24/2018
Recording Location:
Colonnade Club, University of Virginia
Producers
Student Image: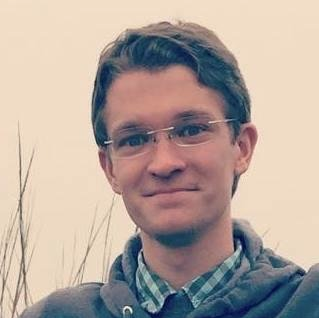 Student Bio:
Eli Stine is a composer, programmer, and educator. He is currently pursuing a Ph.D. in Composition and Computer Technologies as a Jefferson Fellow at the University of Virginia. Stine's work explores electroacoustic sound, multimedia technologies (often custom-built software, video projection, and multi-channel speaker systems), and collaboration between disciplines (artistic and otherwise).
Studio Version
Recording Date:
5/15/2018-5/16/2018
Recording Location:
Gottlieb Chamber Studio, George Mason University
Producers
Student Image: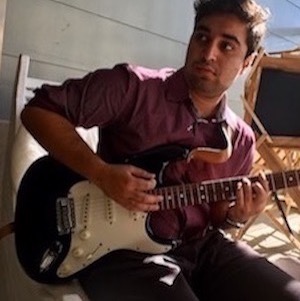 Student Bio:
Talha Mirza's passion for a career in music began in the guitar program at Robinson Secondary School in Fairfax, VA where he earned an Advanced Diploma in 2015. His love for teaching was inspired by his experience teaching with Music For Life, the Mason Community Arts Academy, and the Fairfax County Public School system where he saw the impact music had on others. Talha continues to teach while pursuing a Bachelor of Music degree with a concentration in Music Technology and a minor in Audio Production at George Mason University. He also studies classical guitar and has composed music for award winning short films premiered at the University of Virginia, George Mason Film Festivals and Cannes Film Festival.
Student Image: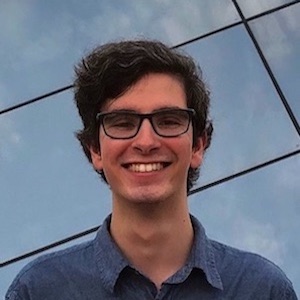 Student Bio:
Massimo Zaru Roque is a Senior at George Mason University, pursuing a B.M. in Music Technology with a Recording Emphasis. He has shown a love for music both in the studio, behind the scenes, and on the stage, working as a Studio Recording and Mixing Engineer, Live Event Recording Engineer, and as a Jazz Bassist and Vocalist in many of Mason's Jazz ensembles. Massimo is passionately studying as an intern at Bias Studios in Springfield, VA, to experience the professional world of studio engineering in the D.C. area. He is incredibly thankful for all the experiences that have been available with George Mason's School of Music, and is indebted to the fantastic education and opportunities he has received there.
Student Image: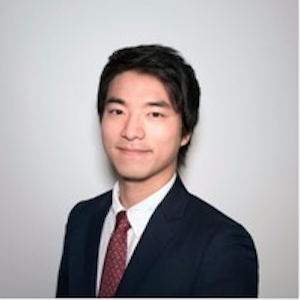 Student Bio:
Kyotaro Terai is a graduate of George Mason University School of Music with a Bachelor of Music in Music Technology and a minor in Business. As a composer, he has written music for GMU-TV, School of Film, and the School of Music. Currently, he resides in Los Angeles interning for Roland US.
Song Transcription
[Verse 1]
A little boy was sitting on his mother's knee one day
And as he nestled close to her, these words she heard him say:
"Oh! Mama, dear, please tell me why our Daddy don't come home,
I miss him so and you do too,
Why are we left alone?"
She tried hard not to cry as she answered with a sigh:
[Chorus]
Somewhere in France is Daddy
Somewhere in France is he
Fighting for home and country
Fighting, my lad, for liberty.
I pray ev'ry night for the Allies
And ask God to help them win.
For our Daddy won't come back again 'till the Stars and Stripes they'll tack
On Kaiser William's flag staff in Berlin.
[Verse 2]
He put his arms around her neck and kissed away a tear,
And whispered to her gently "Gee I'm proud of Daddy dear
He's fighting for the U.S.A. to uphold Old Glory's fame
And show the world when our flag unfurled we fight in Freedom's name,"
Then she gently gave a sigh and made him this reply:
[Chorus]