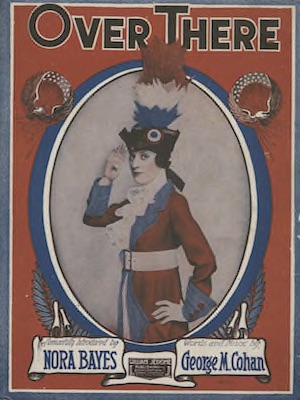 Over There
William Jerome Publishing Corporation
|
1917
Live Version
https://resoundingthearchives.org/sites/default/files/8%20Over%20There_0.mp3
Studio Version
https://resoundingthearchives.org/sites/default/files/Over%20There_studio.mp3
Sheet Music
Student Essay
Over There
Many wartime songs reflect not just the lives of those affected by war, but also their ideologies and attitudes. The same day the United States entered into the First World War, George M. Cohan, a popular lyricist and composer, wrote "Over There" as a patriotic song meant to inspire young American men to fight for their country. The song was an immediate hit after its debut at a Red Cross Benefit in New York City, with over two million copies of the music being sold during the war. Its recording by the famed Broadway and vaudeville star Nora Bayes popularized the song, and she traveled frequently to perform it for soldiers. Other popular singers of the day also recorded it, including Enrico Caruso, Arthur Fields and Billy Murray, leading it to become a favorite melody among the American Expeditionary Force.
In the years prior to America's entry into the war, there had been substantial public opposition to American involvement in the war. Tapping into this sentiment, President Wilson himself had run for re-election on the slogan "He kept us out of war". Anti-war songs were popular during this period. But five months after his election, President Wilson changed position and asked Congress to declare war on Germany. Pro-war songs like "Over There" played an important role in shifting popular opinion in support of the war. Cohan eventually was awarded the Congressional Gold Medal by President Franklin D. Roosevelt in 1936 for writing this song, among others, in recognition of his contribution to mobilizing support for the war effort.
The lyrics of "Over There" reveal the attempts to change public opinion in support of American intervention in the war and rally young men to join the fight. Beginning with an enthusiastic call for action, taken from another popular 19th century tune, "Johnny get your gun," Cohan appeals to American national pride and spirit. President Wilson, in reference to the song, called it "a genuine inspiration to all American manhood." The simple call for action instilled within the American public not just the urgency of their help, but also the patriotism required to fight for their country. With demands such as these and the incentive to "make your daddy glad to have such a lad," Cohan creates a sense of obligation to serve for his listeners.
While the frequent use of nationalistic images, including references to the colors of the American flag, and use of the word "Yankee" as a term of endearment for Americans and "Hun" to refer to Germans, may be seen as chauvinistic or xenophobic, within the wartime context of the period, these words contributed to boosting morale and mustering support for the war.
The impact of these words has lasted for over a century, being revived for the Second World War, the attacks on 9/11, and most recently, during Donald Trump's 2016 campaign for president. It has made appearances on hit shows, such as Mad Men, The Simpsons, Frasier, M*A*S*H, Tom and Jerry, The Golden Girls, and Boardwalk Empire, in addition to several films, including the 1942 Oscar-winning Yankee Doodle Dandy, which chronicled the later life of Cohan. The continued use of this classic wartime tune underscores not only its lasting influence on American popular culture, but also its endurance as an expression of American patriotism and strength.
Related Resources
Furia, Philip, and Laurie Patterson. The American Song Book. New York: Oxford University Press, 2016.
Gier, Christina. Singing, Soldiering, and Sheet Music in America during the First World War. New York: Lexington Books, 2017.
Hosch, William L. World War I: People, Politics, and Power. Rosen Publishing Group, 2009.
Perone, James E. Smash Hits: The 100 Songs That Defined America. Santa Barbara: ABC-CLIO, 2016.
Rosenberg, Jennifer. "The Story Behind the Famous World War I Song 'Over There'." ThoughtCo. Accessed June 22, 2018. https://www.thoughtco.com/over-there-song-1779207.
Shearer, Benjamin F. Home Front Heroes: A Biographical Dictionary of Americans during Wartime. Westport: Greenwood Press, 2007.
Silverman, Jerry. Of Thee I Sing: Lyrics and Music for America's Most Patriotic Songs. New York: Citadel Press, 2002.
Written by
Student Image:
Student Bio:
Sophia is a freshman history major at Virginia Tech. Born and raised just outside of Washington, D.C., Sophia became passionate about history at a young age, volunteering for in museums, including conducting research and creating installations at the POLIN Museum of the History of Polish Jews in Warsaw. Sophia hopes to combine her love of history, art and Jewish culture in her future studies and one day work as an archivist or historian at a museum.
Song Information
Publisher:
William Jerome Publishing Corporation
Publisher Location:
New York
Composers:
Words and Music by George M. Cohan
Recording Information
Performers
Student Image:
Student Bio:
Danny Fritsch began his music career in the boychoir tradition, performing over 250 concerts throughout the US, Canada, and Europe with the Maryland State Boychoir. He now studies vocal performance with Brian Thorsett at Virginia Tech, where he is also pursuing a degree in Aerospace Engineering.
Student Image: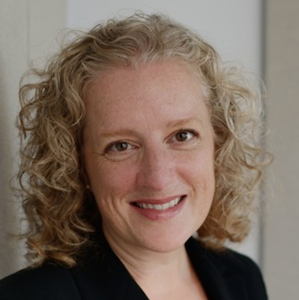 Student Bio:
Tracy Cowden serves as Faculty Chair of Music, teaches piano, and coaches voice. As a collaborative pianist, she frequently performs with a diverse array of soloists and chamber ensembles. She is a passionate advocate for new music, and has premiered many new chamber works with colleagues around the country.
Live Version
Recording Date:
04/24/2018
Recording Location:
Colonnade Club, University of Virginia
Producers
Student Image: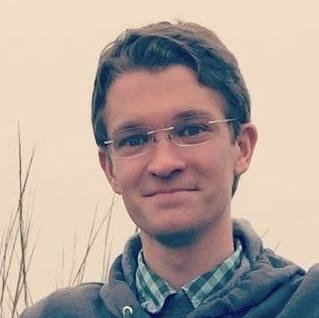 Student Bio:
Eli Stine is a composer, programmer, and educator. He is currently pursuing a Ph.D. in Composition and Computer Technologies as a Jefferson Fellow at the University of Virginia. Stine's work explores electroacoustic sound, multimedia technologies (often custom-built software, video projection, and multi-channel speaker systems), and collaboration between disciplines (artistic and otherwise).
Studio Version
Recording Location:
Recital Salon in Squire's Student Center, Virginia Tech
Producers
Student Image: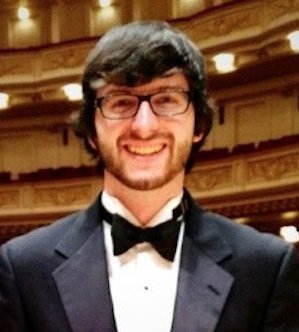 Song Transcription
[Verse 1]
Johnnie get your gun, get your gun, get your gun
Take it on the run, on the run, on the run.
Hear them calling you and me
Ev'ry son of liberty
Hurry right away, no dealy, go today
Make your daddy glad to have had such a lad
Tell your sweetheart not to pine
To be proud her boy's in line.
[Chorus]
Over there, over there
Send the word, send the word over there
That the Yanks are coming, the Yanks are coming,
The drums rum-tum-tuming ev'rywhere
So prepare, say a pray'r
Send the word, send the word to beware
We'll be over we're coming over
And we won't come back till it's over over there.
[Verse 2]
Johnnie get your gun, get your gun, get your gun
Johnny show the Hun you're a son of a gun
Hoist the flag and let her fly
Yankee Doodle do or die
Pack your little kit, show your grit, do your bit
Yankees to the ranks from the towns and the tanks
Make your mother proud of you
And the old Red, White, and Blue.
[Chorus]