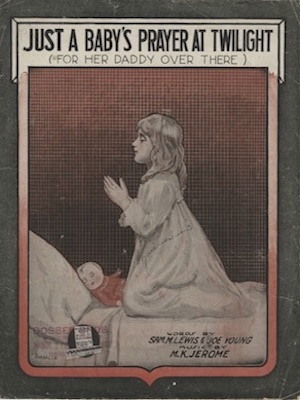 Just a Baby's Prayer at Twilight (For Her Daddy Over There)
Waterson, Berlin & Snyder
|
1918
Live Version
https://resoundingthearchives.org/sites/default/files/10%20Just%20A%20Baby%27s%20Prayer%20At%20Twilight.mp3
Studio Version
https://resoundingthearchives.org/sites/default/files/Just%20a%20Baby_s%20Prayer_studio.mp3
Sheet Music
Student Essay
Just a Baby's Prayer at Twilight (For Her Daddy Over There)
"Just a Baby's Prayer at Twilight (For Her Daddy Over There)" was a popular song written by lyricists Sam M. Lewis and Joe Young and composed by M.K. Jerome in late 1918. After being recorded by Canadian singer Henry Burr, the song hit number one on the top 100 US songs of 1918, and the recording sold over a million copies in sheet music and sales and became the most popular song of the decade. In addition, Prince's Orchestra, Edna White's Trumpet Quartet, and Charles Hart released well-received recordings in the same year.
The composition was published and reprinted extensively due to its popularity and was also published in French by Editions Francis Salabert. In later years, the song was recorded by Bing Crosby for his radio show. The cover illustration of the 1918 sheet music was drawn by Albert Barbelle, featuring a young girl praying in her bed.
The sentimental lyrics meant to touch the hearts of Americans with the melancholy narrative of a little girl who, "After saying "Goodnight, Mama,"" climbs up to her room and prays "For her daddy, over there." Pulling at the heartstrings of listeners through tender and emotional tales of typical domestic scenes, Lewis and Young produce a ballad that was sympathetic to the struggles of families during war—a period that stripped many children of time with their fathers, hence "Her baby's years, are filled with tears."
With a slow and dulcet tune, "Just a Baby's Prayer at Twilight" was not characterized as a patriotic melody meant to be sung by marching soldiers, but as a piece that could be appreciated as a tear-jerking tune both on the home front and frontlines. The tune was published near the end of the war and was much unlike songs that had come out at the onset of the American intervention that reflected enthusiasm for the conflict, like "Over There," by George M. Cohan. This song, which consciously echoes "Over There" in its lyrics ("That's a baby's prayer at twilight For her daddy, "over there"), is very different. It focuses on the human cost of the war at home, and speaks to an audience that is experiencing loss.  It obliquely refers to those who have died:
"I've heard the prayers of mothers,
Some of them old and gray
I've heard the prayers of others
For those who went away
Oft times a prayer will teach one
The meaning of good bye"
But its real focus is on those who have been left behind to wait and worry about their loved ones at war—the mothers, the wives, and most importantly, the young children. It also speaks to the men at war. For them, the message is not a call to defeat the enemy, as in "Over There," but rather to try to survive so they can come home to their loved ones who are waiting for them:
"Oh! kindly tell my daddy
That he must take care"
The enthusiasm of "Over There" is gone, replaced by melancholy. It's not anti-war, but not pro-war either. It is a sober, day-after look at what the nation is facing, and the price all its citizens are paying.
Related Resources
Murrells, Joseph. The Book of Golden Discs. London: Barrie & Jenkins, 1978.
Parker, Bernard S. World War I Sheet Music: 9,670 Patriotic Songs Published in the United States, 1914-1920, with More than 600 Covers Illustrated. Jefferson, NC: McFarland, 2007.
Tyler, Don. Hit Songs: 1900-1955: American Popular Music of the Pre-rock Era. Jefferson, NC: McFarland, 2007.
Written by
Student Image: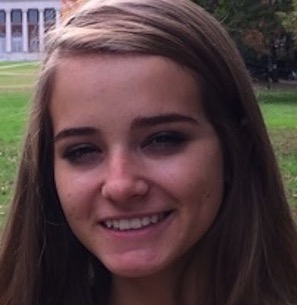 Student Bio:
Sophia Rademaker is a freshman history major at Virginia Tech. Sophia became passionate about history at a young age, volunteering for museums, conducting research, and creating installations at the POLIN Museum of the history of Polish Jews in Warsaw. Sophia hopes to combine her love of history, art and Jewish culture in her future studies and one day work as an archivist or historian at a museum.
Song Information
Title:
Just a Baby's Prayer at Twilight (For Her Daddy Over There)
Publisher:
Waterson, Berlin & Snyder
Publisher Location:
New York
Composers:
Words by Sam M. Lewis and Joe Young; Music by M. K. Jerome
Recording Information
Performers
Student Image:
Student Bio:
Aspiring music educator and soprano, Maggie Good is dedicated to encouraging others to recognize the importance of music in all disciplines and stages of life.  She studies under Amy Cowan at Virginia Tech and has been a part of master classes with Corey Crider, Todd Wedge, Chris Brandis, and Andre Thomas.  Her credits as a pianist include being a seven time National Piano Guild Winner. Outside of music, she is a residential advisor with Virginia Tech's Housing and Residence Life.   
Student Image: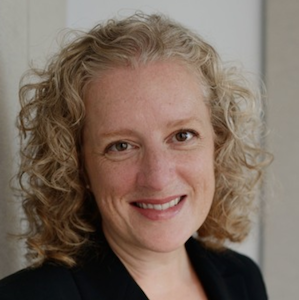 Student Bio:
Tracy Cowden serves as Faculty Chair of Music, teaches piano, and coaches voice. As a collaborative pianist, she frequently performs with a diverse array of soloists and chamber ensembles. She is a passionate advocate for new music, and has premiered many new chamber works with colleagues around the country.
Live Version
Recording Date:
04/24/2018
Recording Location:
Colonnade Club, University of Virginia
Producers
Student Image: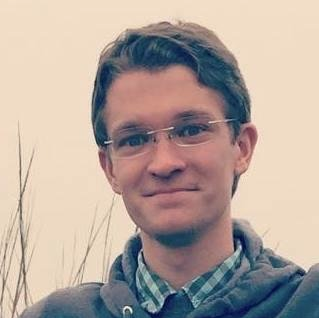 Student Bio:
Eli Stine is a composer, programmer, and educator. He is currently pursuing a Ph.D. in Composition and Computer Technologies as a Jefferson Fellow at the University of Virginia. Stine's work explores electroacoustic sound, multimedia technologies (often custom-built software, video projection, and multi-channel speaker systems), and collaboration between disciplines (artistic and otherwise).
Studio Version
Recording Location:
Recital Salon in Squire's Student Center, Virginia Tech
Producers
Student Image: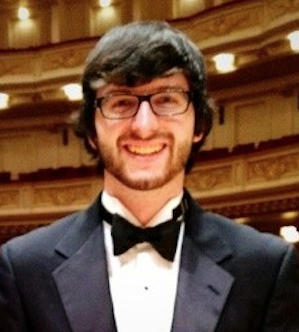 Song Transcription
[Verse 1]
I've heard the pray'rs of mothers,
Some of them old and gray,
I've heard the pray'rs of others,
For those who went away.
Oft times a pray'r will teach one
The meaning of goodbye.
I felt the pain of each one,
But this one made me cry:
[Chorus]
Just a baby's pray'r at twilight, when lights are low,
Poor baby's years, are filled with tears.
There's a mother there at twilight
Who's proud to know,
her precious little tot,
Is dad's forget me not.
After saying "goodnight mama," she climbs upstairs,
Quite unawares, and says her pray'rs;
"Oh! Kindly tell my daddy that he must take care."
That's a baby's pray'r at twilight,
For her daddy, "over there."
[Verse 2]
The gold that some folks pray for,
Brings nothing but regrets.
Some day this gold won't pay for,
Their many lifelong debts.
Some pray'rs may be neglected,
Beyond the Golden Gates,
But when they're all collected,
Here's one that never waits:
[Chorus]